Eager to take a walk along the Catalan wine roads?

A visit to the wineries around Barcelona is a great plan to enjoy this experience as a couple, family or even in a work context. We offer you a one or two-day experience that will be remembered forever. Like a good wine.

There are so many interesting, new and exciting things to discover when you vacation in Barcelona, the city of art, football, luxurious beaches and a rich cultural heritage. It is no secret that food and wine in Spain is a national pride, recipes for favourite dishes being handed down from generation to generation.

This is how it is customary in Spain, at lunch and dinner, to drink a bottle of your favourite wine and enjoy its taste and aroma in the company of family or close friends. The best cava (Spanish champagne), without which no holiday can go, is produced in the Penedes region, about 60 kilometres away from Barcelona.

You are lucky to be on this blog! You have the chance to visit the birthplace of wine, to visit the valleys of the best vineyards, an island of silence and wine euphoria in the air.


Barcelona is surrounded by vineyards, so there is no shortage of choices

There are three places with their own appellation of origin (D.O.), a label which signifies and guarantees the origin and quality of the produce.


The first wineries are half an hour away by car, in Alella (Barcelona coast).
To the south, less than an hour away, is Penedes, the wine epicentre and cradle of cava, the region's own sparkling wine.
A third option, in the interior of the region, is the Pla de Bages.

Barcelona is also the region with the largest number of organic vineyards in Spain, so it can be interesting to include a winery specialising in sustainable grape growing.


Penedes wineries

There are many small and big wineries in the Penedès area, some of which are family wineries, passed down from father to son, and which have preserved and brought to this day their special wine magic. For example, Parés Baltà, one of the small, family-run wineries in the Penedès area.

The history of the vineyard dates back to 1790. The special conditions of the vineyards, the microclimate and the ecological fertilizers used to grow the grapes all contribute to the unique bouquet of white, rosé and of course the sparkling wine, which is renowned all over the world.

It is one of the best wineries around Barcelona, which is not easily accessible to foreign tourists.


Bodegas Torres is one of the most famous family wineries in the Penedes

The winery offers its guests a walk through the vineyards, tasting the best wines under the guidance of professional sommeliers, an open-air dinner in the winery, accompanied by the stars, and the best wines of course, local production.


To the wineries in the Priorat from Barcelona

The famous Priorat wine region is located close to Barcelona. It covers 2010 hectares and is surrounded like a ring by the Monsantes mountain region. Priorat has a unique terroir that is reflected in the style of its wines.

Despite its ancient history, Priorat has only recently appeared on the wine map. It was rediscovered in the 1970s by a small group of winemakers. In 2000, it became the second, after Rioja, and so far the last, to achieve the highest level of classification in Spain: the Denominacion d'Origen Qualificada (DOQ).

Today, the mineral red blends based on Garnacha and the rare, dense white wines of Priorat make up the elite of Spanish winemaking.


Wine and cheese: a gastronomic tour of the Emporda region

The Emportada region of Catalonia is where the Pyrenees Mountains descend to the Mediterranean Sea. This beautiful corner of Catalonia was made famous throughout the world by Salvador Dalí, who was born there, and it is even more famous for the bays of the picturesque Costa Brava.

But what few people know is that Emporda is also a gourmet's paradise. It is home to some of Catalonia's finest traditional Mediterranean products: wine and cheese, a variety of sausages and duck pâté foie gras, olive oil and jam...

It is this side of the Emporda that we invite you to discover on our wine tours. Of course, stunning natural views and colourful medieval villages will also be part of our itinerary.


Vineyard tours around Barcelona

Vineyard tours have become increasingly popular. This gives you the opportunity to go on a wine tour and see everything for yourself while you are in Barcelona. Visit the vineyards and learn about grape varieties and winemaking techniques based on ancient traditions.

A tour of the vineyards will also allow you to enjoy the beautiful scenery of rural Catalonia. Some vineyards offer visitors the opportunity to take a bicycle tour or horseback ride through the vineyards for their convenience and further exploration.

Your visit to the winery will consist of a route through the vineyards, where you will learn a lot about the local culture and the process of making cava. At the end there is a tasting of different types of wine.


In addition, many of the wineries offer activities to enrich the experience:
Intensive sommelier courses.
Entrance to museums or information and education centres.
Gastronomic and oenological events such as wine and food tastings.
Traditional Catalan cuisine at a local restaurant.
Walks among the vineyards, including by bike or on horseback.
Thematic routes: history, architecture or natural environment.

We can even arrange a hot air balloon ride for you (for those brave enough not to get dizzy). Almost any set of private wine tour activities can be booked online at Casamiga Events website. Just email us, and we'll suggest the best itineraries for you.


Wine tour for 1 or 2 days around Barcelona

Is it possible to extend your stay at the winery in Penedes, Priorat or Emporda?

Of course, we can arrange this for you. There are idyllic rural hotels close to the wineries. But we'll choose the best of them and book the best hotel room for you.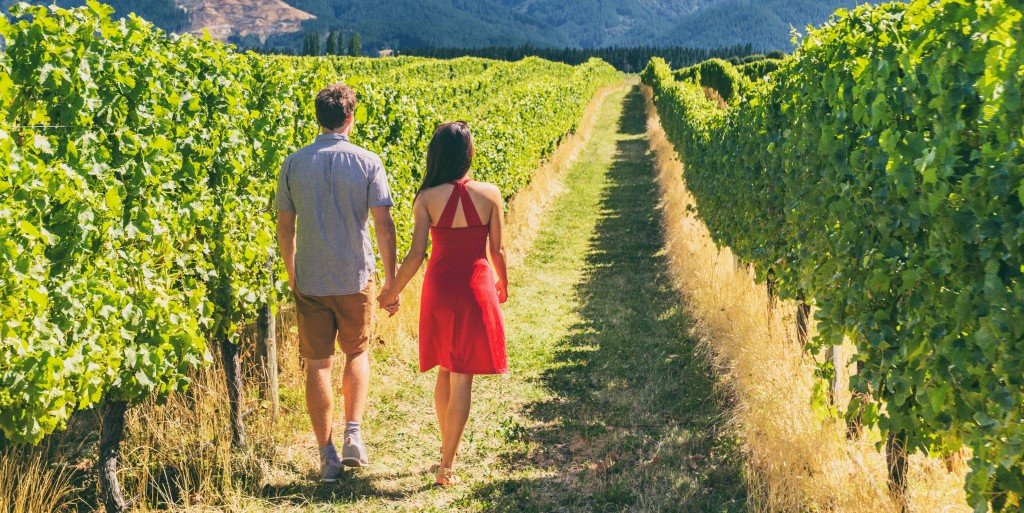 A day among the vineyards of Barcelona is more than just wine

It is an immersive experience that allows you to understand, and perhaps love, part of the Mediterranean essence. And as Dali said: "A fine wine needs a madman to grow it, a wise man to look after it, a brilliant poet to produce it, and a lover to appreciate it..."

Sometimes it seems that Spaniards have wine running through their veins rather than blood. Not surprisingly, wine and cavatherapy spa treatments are gaining popularity in Spain. Spa treatments based on the beneficial properties of red and green grapes.

We in Casamiga Events organise for you a unique private wine tour for 1 or 2 days. After a wine tasting and a fabulous dinner at a restaurant, you will stay in one of the 5-star wine hotels where you can enjoy relaxing spa treatments: wine and cava therapy.



Pamper yourself and your body in Penedes in a stunning hotel with an unusual design. The hotel is situated next to one of the famous wineries, with numerous gold and silver medals well deserved at international wine fairs.

All tours and tastings are available individually. If you wish, we will diversify your trip with interesting and informative gastronomic excursions: in Barcelona and outside the city.


At your disposal:
Professional wine tasting in Barcelona and beyond
Dinner at a Michelin restaurant
Picnic in the vineyards
Meeting winery owners and Michelin chefs
A host of other experiences.

Take advantage of our Premium Private Tours and visit the surroundings of Barcelona in a luxury car or with a private driver. There are no limits to what we can do. We are willing to do whatever it takes to show you the beauty of Spain at its best.

Are you interested? Contact us to book your tasting day! Or email us, and we will tell you more about our programs: Penedes, Emporda, Priorat.